We believe that people make all the difference!
                         We offer the simplest way for best choice: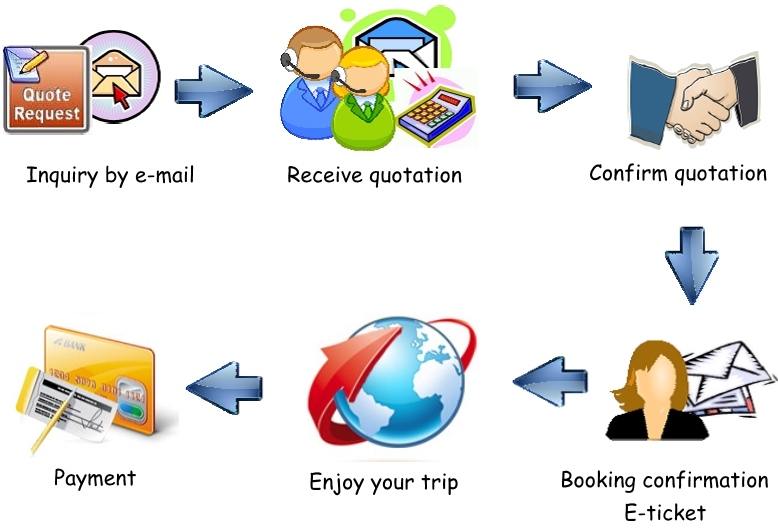 Two locations in different parts of the world:     RIGA and  MANILA .
So  24/7  for your service! Just send a e-mail with details of your inquiry…
ONE CONTACT POINT and ONE PERSON IN CHARGE
                      for your travel.
In quick reply mail you will receive all necessary contact details of PIC for further cooperation.
        ATTENTION:  PAYMENT after your trip
                    on our request.    So…   let's start…  if you are ready:

[email protected]