Marine & Shipping Crew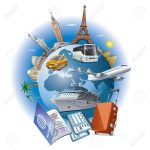 We are glad to help you a lot!
We offer online booking of air tickets for Seafarers. 
Convenient search for best flight options 24 hours a day, 7 days a week, without queues, holidays and weekends!
We offer the lowest rates for seafarers, active support in all important delivery locations in the world.
Our clients are ship owners, ship management companies and agents.
Thanks to personnel experienced in marine  business and shipping sector we can always offer prompt assistance to our customers!
We ensure immediate communication with any Air Company to suggest a considered decision for you.
Looking forward to book the best flight option for you!